The Tema Branch Manager of the Ghana Shippers' Authority, Mrs. Monica Josiah, paid a courtesy call on the new Eastern Regional Minister, Honourable Seth Kwame Acheampong on Friday, 21st May 2021.
The visit was to strengthen the existing relationship between the GSA and the Eastern Regional Coordinating Council (ERCC) and also to explore more ways in which the ERCC could support the Authority's activities in the Region.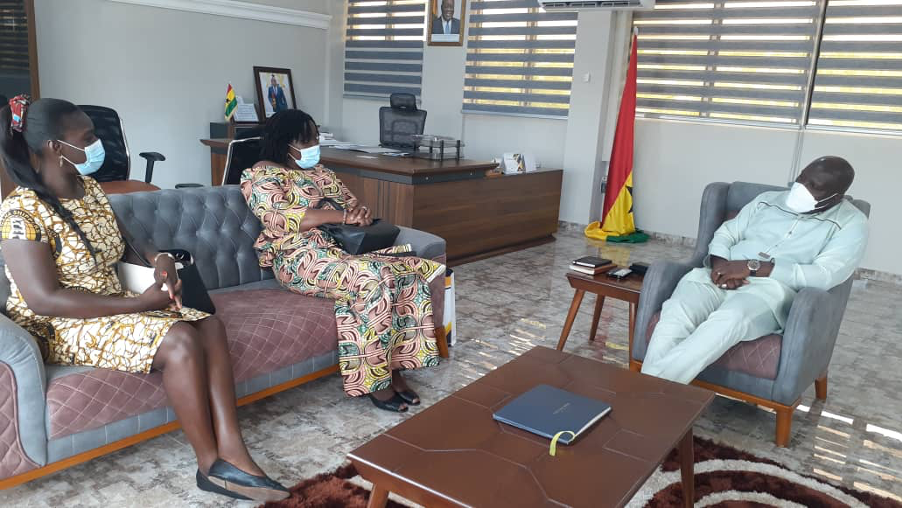 Mrs. Josiah mentioned that the Eastern Region is replete with both importers and exporters of various products, necessitating the Authority's presence to protect and promote their interests. She informed the Minister that the GSA had established the Eastern Regional Shipper Committee (ERSC) comprising importers, exporters and other stakeholders whose activities impact shipping and logistics to address shipping and logistics challenges peculiar to shippers in the Region.
She applauded the ERCC for their support of the Authority's activities over the years and hoped for more collaboration to enhance shipping activities in the Region. She intimated that such collaboration would go a long way to position exporters in the Region to benefit from the African Continental Free Trade Area (AfCFTA) Agreement and similar trade agreements.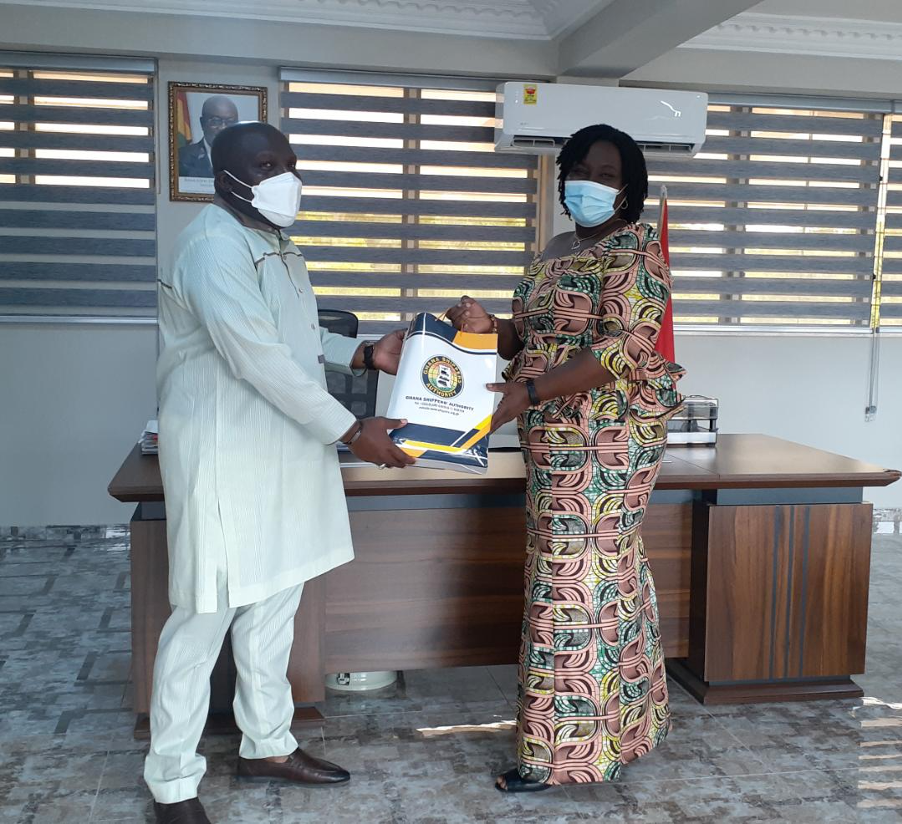 The Regional Minister, Honourable Acheampong commended GSA for its role and presence in the Eastern Region in facilitating trade and pledged to enhance the existing collaboration with the GSA. He expressed confidence that the Government's 1D-1F projects in the Region would promote the value addition of raw materials and called on exporters in the Region to take advantage of the initiative to boost trade.
He assured the GSA of the ERCC's support to facilitate the trading activities of importers and exporters in the Region.