Scores of shippers in the Eastern Region have been sensitised on the mandate of the Food and Drugs Authority (FDA) in relation to their shipping related activities.
The sensitisation took place in Koforidua on 15th September 2020 during the third quarter meeting of members of the Eastern Regional Shipper Committee (ERSC).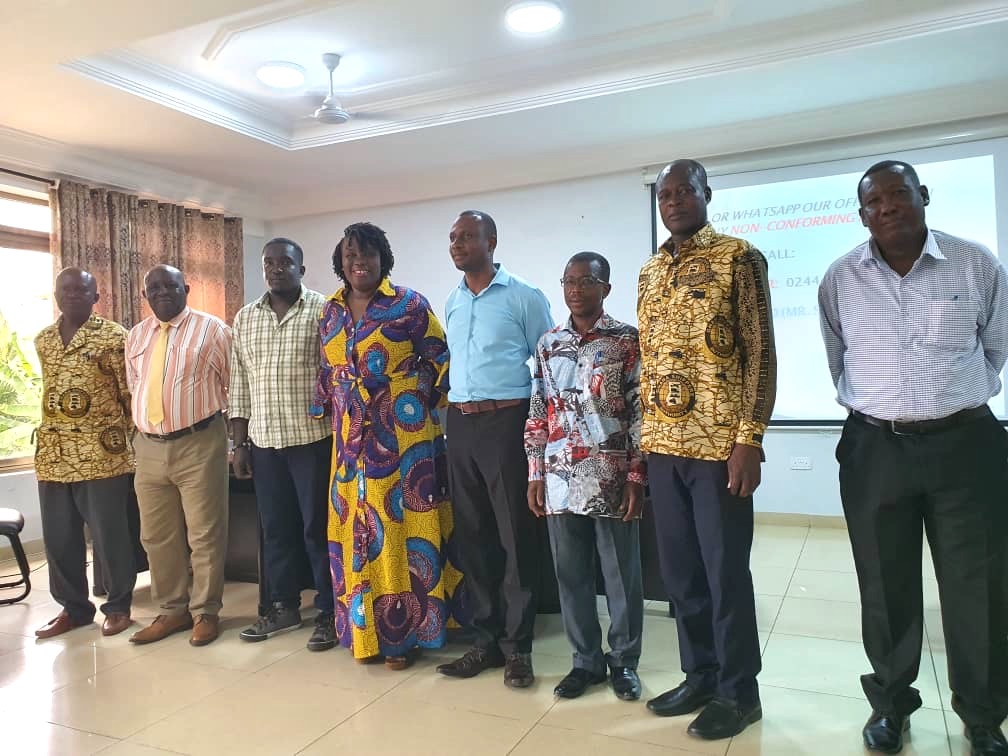 Tema Branch Manager of the GSA,Mrs. Monica Josiah(middle) in a pose with the Executives of the ERSC
The Eastern Regional Director of the FDA, Mr. Samuel Kwakye sensitised the participants on the shipping and clearance process and the revised FDA Charges 2020. He said the FDA was established to ensure the safety, efficacy and quality of consumable products in and out of Ghana in conformity with the Public Health Act 851, 2012.
He also used the occasion to inform the shippers about the collaboration between the FDA and the Ghana Standards Authority (GSA) to ensure the harmonisation of product certificate processes to eliminate existing overlaps in their functions. The harmonisation process, which begins on 1st October 2020, will also help in reducing the cost of regulatory approval and product certification for importers.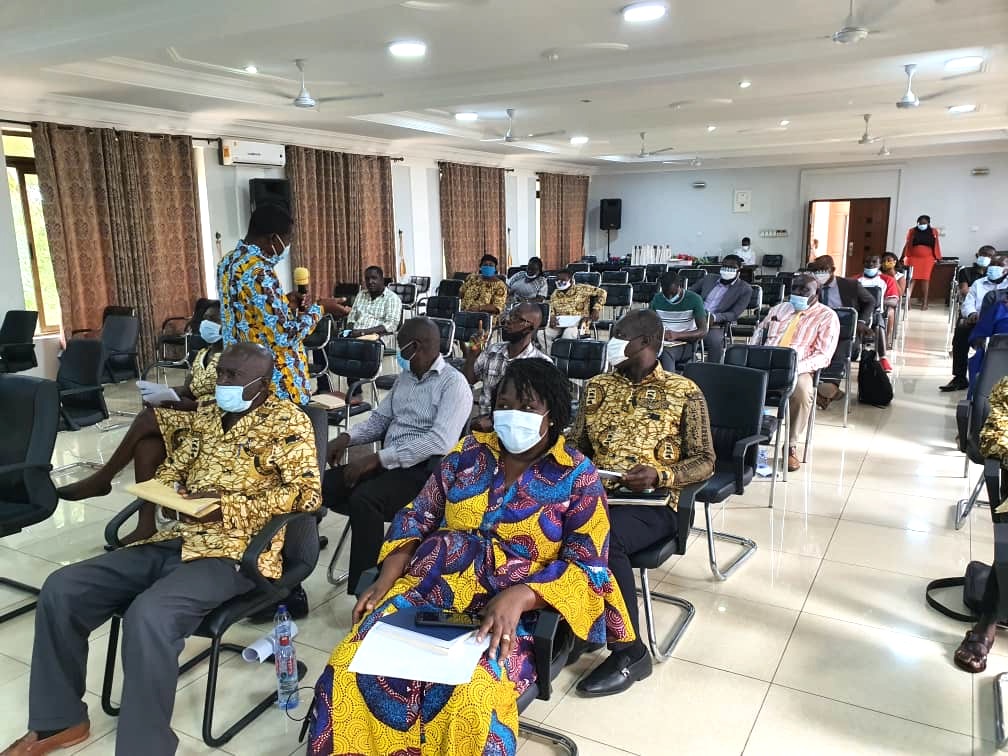 The meeting was also attended by representatives from various trade related Ministries, Departments and Agencies (MDAs) such as the Ministry of Trade and Industry(MOTI), Ghana Revenue Authority (GRA)- Customs Division , Ghana Export Promotion Authority (GEPA), GSA, FDA and the Eastern Regional Coordinating Council (ERCC).
The ERSC is one of the ten Regional Shipper Committees established by the Ghana Shippers' Authority across the country to bring together shippers, shipping service providers, state agencies involved in trade facilitation and other stakeholders in the shipping and logistics industry to discuss pertinent issues affecting the industry and find solutions to them.