The Ghana Shippers Authority (GSA) in collaboration with the Ghana Export Promotion Authority (GEPA) has organized an Exporters Forum on 14th August, 2019 at the Shippers House in Takoradi.
The theme of the forum was "Addressing the Challenges of Exporters: Role of The Stakeholders"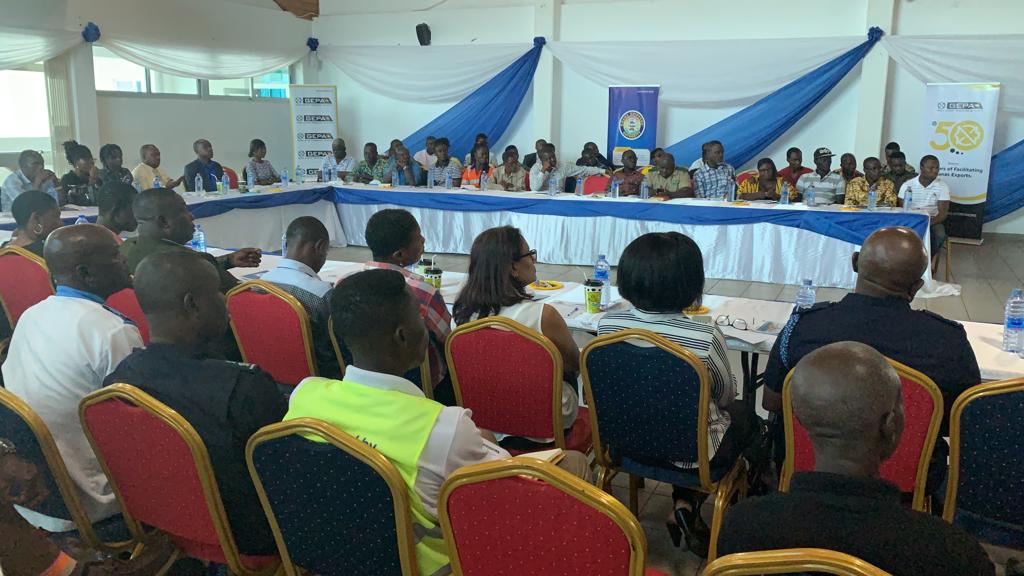 In an address read on behalf of the Chief Executive Officer of the GSA, Ms. Benonita Bismarck, the Chairperson and Head of Shippers Services and Trade Facilitation of the GSA, Mrs. Naa Densua Aryeetey said the economic growth of every country is very crucial to its national development and that growing the economy has become the target of most governments in the developing world.
She said it was in this light that the President of Ghana, H.E. Nana Addo Dankwa Akufo-Addo introduced the One District, One Factory initiative to kick-start a policy that will ignite Ghana's industrialization and set her on a path to socio-economic development.
According to her organizations such as the GSA, GEPA, Food and Drugs Authority, Ghana Standards Authority, etc. have doubled their efforts and contribution to the export sector since the Government announced the One District, One Factory policy.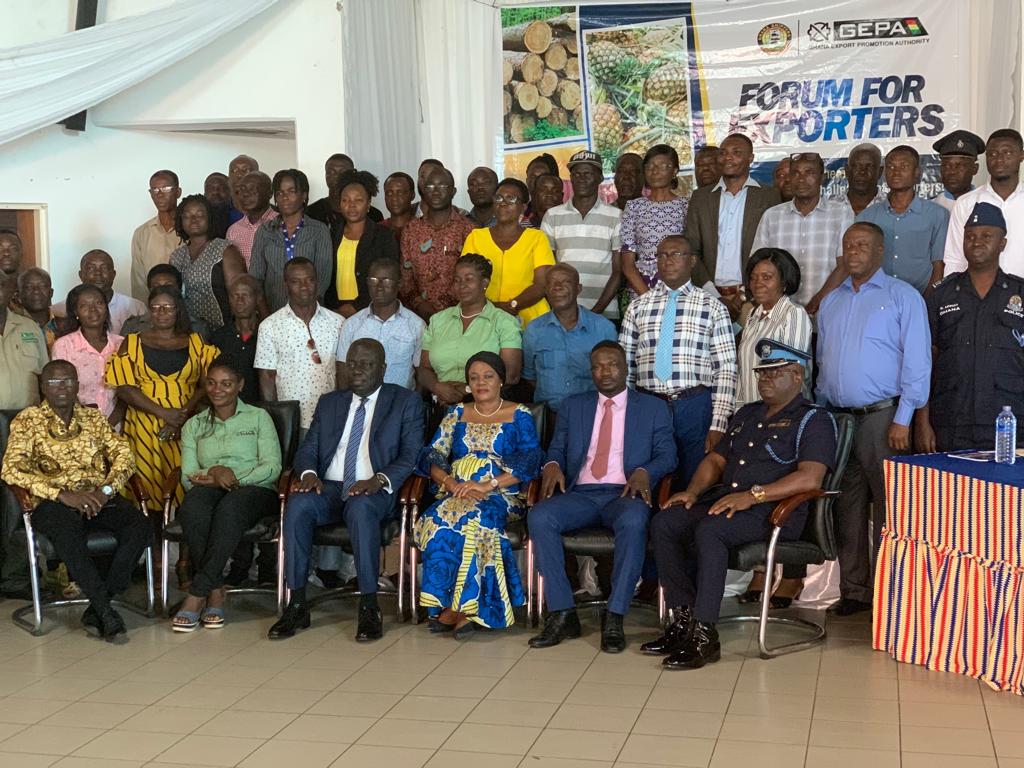 The Chief Executive also indicated that the GSA had intensified its collaborations with the GEPA by not only serving on the National Export Strategy Committee but by holding seminars and exhibitions in Accra and some regions.
The Takoradi Branch Manager of GEPA, Ms. Ursula Tawiah expressed her gratitude to the GSA for helping to bring the forum to bear. She stated that her outfit is undertaking some activities to boost Ghana's exports to the international markets.
There were presentations by the Takoradi Branch Manager of GSA, Mr. Charles Darling Sey and the Marketing/Public Affairs Manager of the Takoradi Port, Mr. Peter Amoo-Bediako.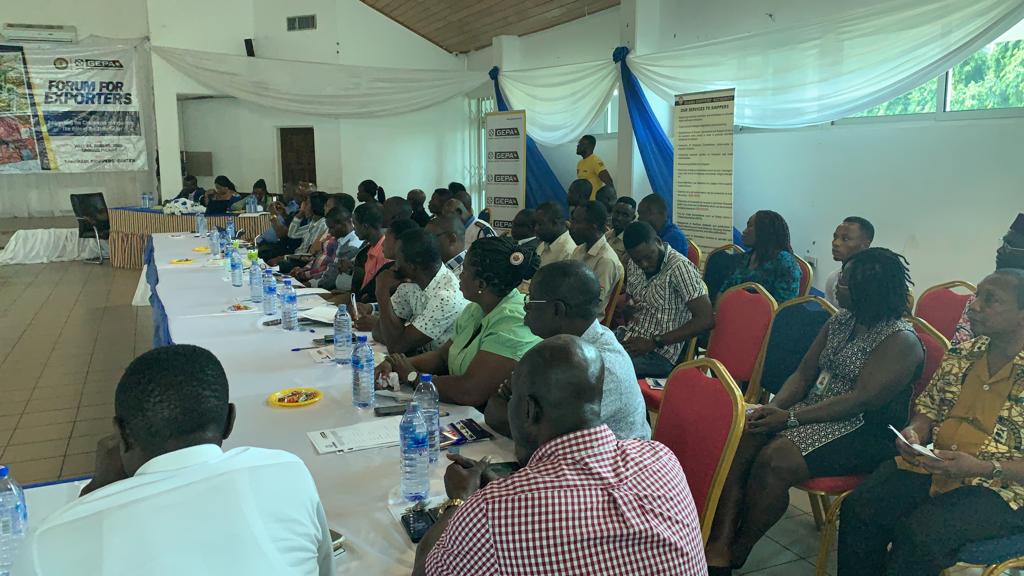 The forum was attended by over hundred exporters and stakeholders in the shipping, transport and Logistics industry.