A Marketing Officer at the Northern Regional Office of the Ghana Standards Authority Mahamud Misbaw, has stated that the recently commissioned Trading Standards Inspectors (TSI) of the Ghana Standards Authority will play a crucial role in checking AfCFTA controls at various markets nationwide.
According to Mr. Misbaw, the TSI concept aims to enhance the country's standards and regulations regime to address the proliferation of fake brands and promote ethical trading practices. In total, 311 uniformed inspectors will conduct market surveillance and other activities to ensure that only authentic products are traded in the country.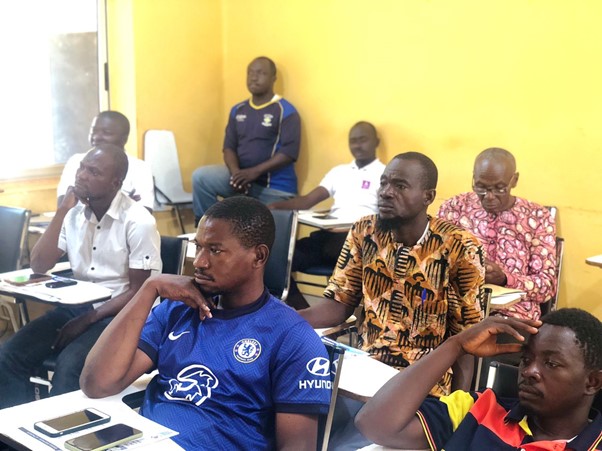 A cross-section of members of the committee
Speaking at the 4th Quarter Northern Regional Shipper Committee meeting facilitated by the Ghana Shippers' Authority (GSA), Mr. Misbaw noted that officers of the Ghana Standards Authority are equipped to identify substandard goods as well as the illegal use of its trade mark.
He emphasized that the certification of products in the name of AfCFTA on the market will also be scrutinized to prevent the nation from becoming a dumping ground for cheap and unwholesome products from the continent.
"If you have the original AfCFTA certificate, it means that your goods have met all the required standards and are wholesome to be in the market. The certificate gives you the right to trade your product in all African states without any restriction," he said.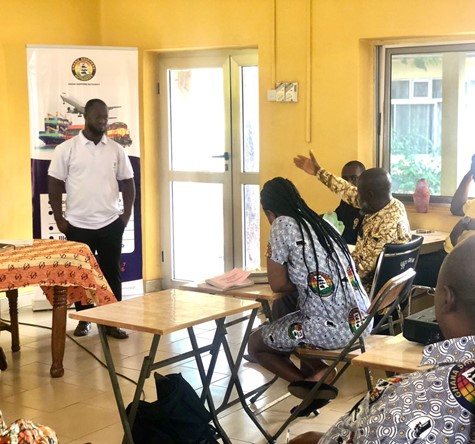 A Shipper questioning Mr. Misbaw
He said that the Ghana Standards Authority aims to establish itself firmly across the country to safeguard consumers. "This move is to help Ghana Standards Authority to strengthen its activities in the Regions. Due to the lack of staff, there are areas that Ghana Standards Authority has not been able to access, but with the TSI, Ghana Standards Authority  is moving to inland areas to ensure that all producers are doing their work according to standards and the right products are in the market," Mr. Misbaw said.
He used the opportunity to educate the committee on the processes to go through to acquire certification and cautioned them to apply for the right certification before exporting their goods, to avert facing drastic measures in other countries should their goods be declared as substandard.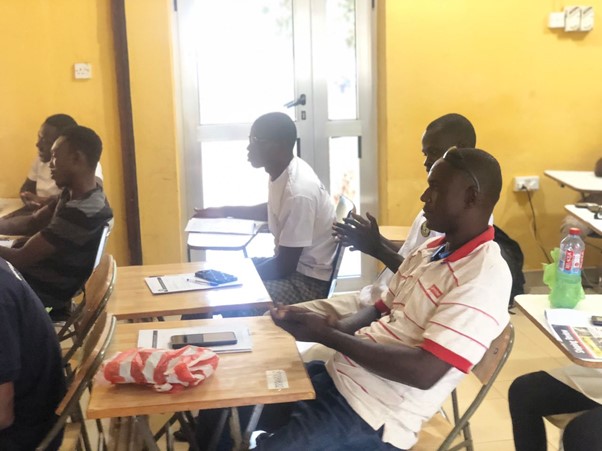 Some committee members during the presentation
The members of the Northern Regional Shipper Committee were grateful for the presentation and advice.