The Food and Drugs Authority (FDA) has urged shippers in the Bono and Ahafo Regions to consistently apprise themselves of all shipping processes and follow them to cut needless costs.
According to the FDA, in the quest to circumvent the right processes to cut cost, some shippers end up being slapped with fines or have their produce confiscated leading to huge revenue loss, and in some instances, a complete collapse of their business.
To address the growing phenomenon in the region, the Ghana Shippers' Authority (GSA) partnered with the FDA during the 87th Brong Ahafo Regional Shipper Committee meeting at Sunyani held on 14th March 2023 to speak to the matter.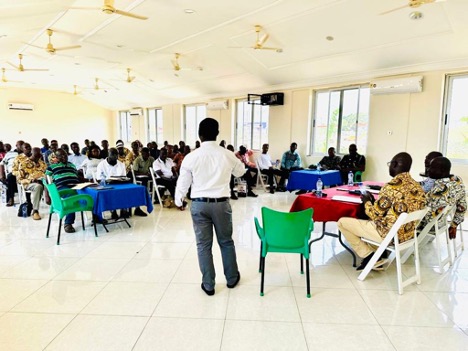 Delivering a lecture on "The Role of the FDA in Import and Export", the FDA 's Regulatory Officer for the Brong Ahafo Region, Mr. Charles Opoku-Gyamfi said that presentation of product samples need to be accompanied by a Certificate of Analysis as well as Free Sale Certificate to allow an Officer to inspect the samples and provide FDA certification.
He added that, every food product must be certified in Ghana before it can be exported, therefore shippers need to pay attention to all the compliance regulations.
The Acting Kumasi Branch Manager of the GSA, Mr. John Glover highlighted the crucial role played by the Shipper Committees in ensuring trade facilitation, adding that the GSA will strengthen its collaboration with the Regulatory Agencies to assist with information flow to shippers.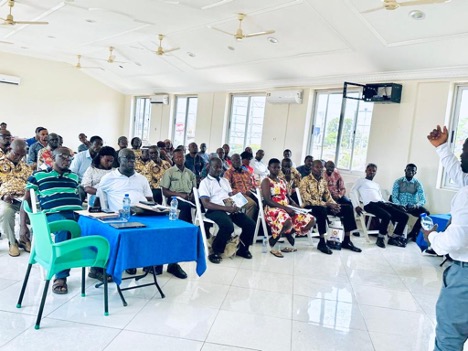 Mr. Glover further said that he is confident that quick information flow to shippers will help shippers to streamline their operations and thereby improve their adherence to the Regulations and Guidelines prescribed by Regulatory Bodies in the Import and Export value chain.