Various state agencies have renewed their commitment to facilitating trade, particularly promoting and protecting the interests of shippers in the Eastern Region.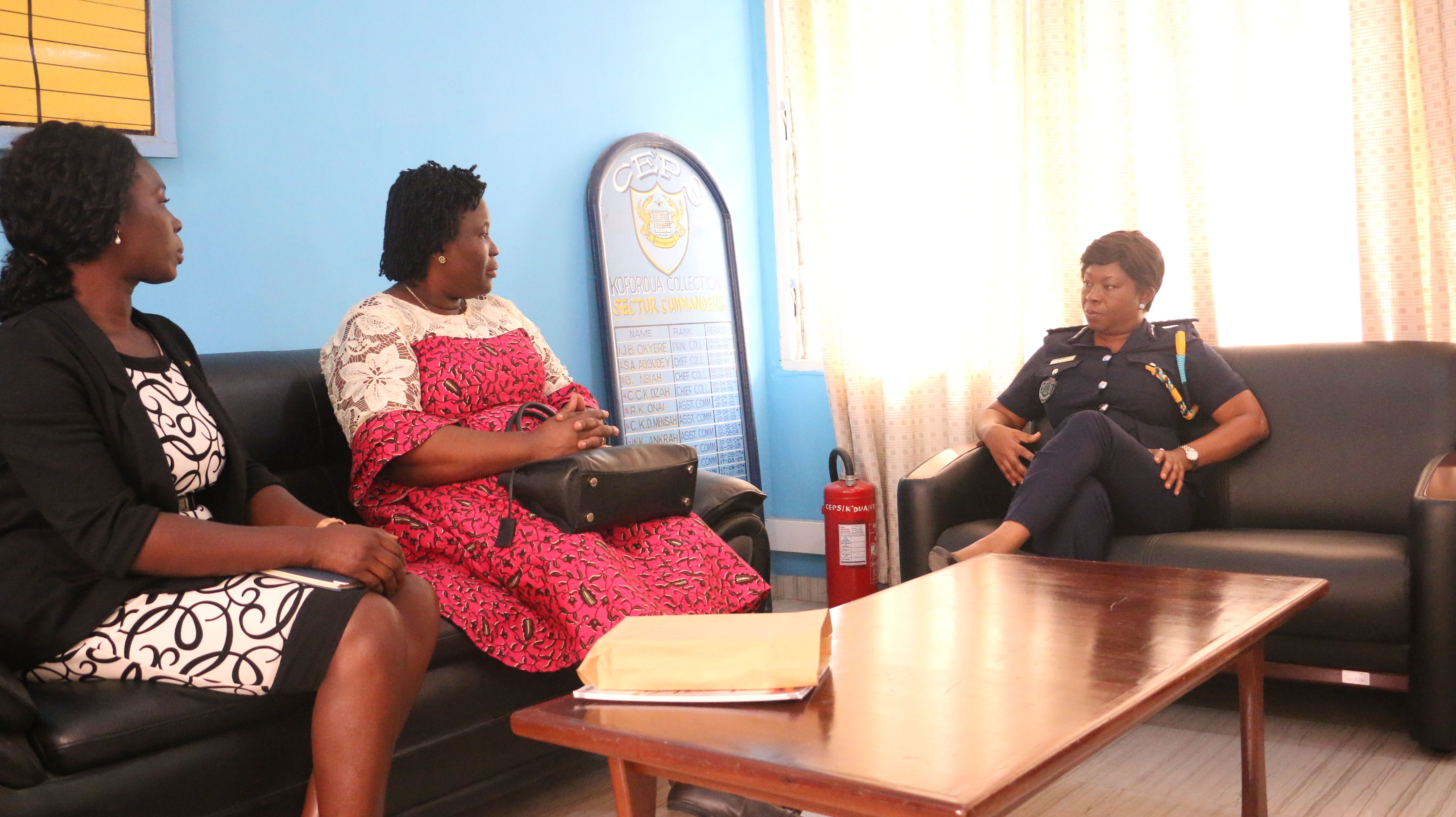 Ms. Kafui Modey (right) in an interaction with the GSA team in her office
The Eastern Regional Sector Commander of the Ghana Revenue Authority (GRA)-Customs Division, Ms. Kafui Modey disclosed her outfit has deployed additional Customs officers to augment the existing force to ensure shippers operating under the Freezone regime are given the needed assistance to facilitate the smooth running of their businesses.
She said Customs will continue to put the necessary measures in place to remove bottlenecks to trade.
Ms Modey gave the assurance when a delegation from the Ghana Shippers' Authority (GSA) paid a courtesy call on her in Koforidua on 13th February,2020.
The visit was led by the Tema Branch Manager of the GSA, Mrs. Monica Josiah on the sidelines of a 3-day shipper visitation and outreach to the Eastern Region.
The visitation and outreach programme of the GSA provides a platform to reach out to exporters and importers in their areas of operation to identify challenges specific to their businesses for redress.
Mrs. Josiah stressed the relevance of Customs in facilitating trade, especially for shippers and said the two state agencies will continue to work in concert for the benefit of shippers in Ghana.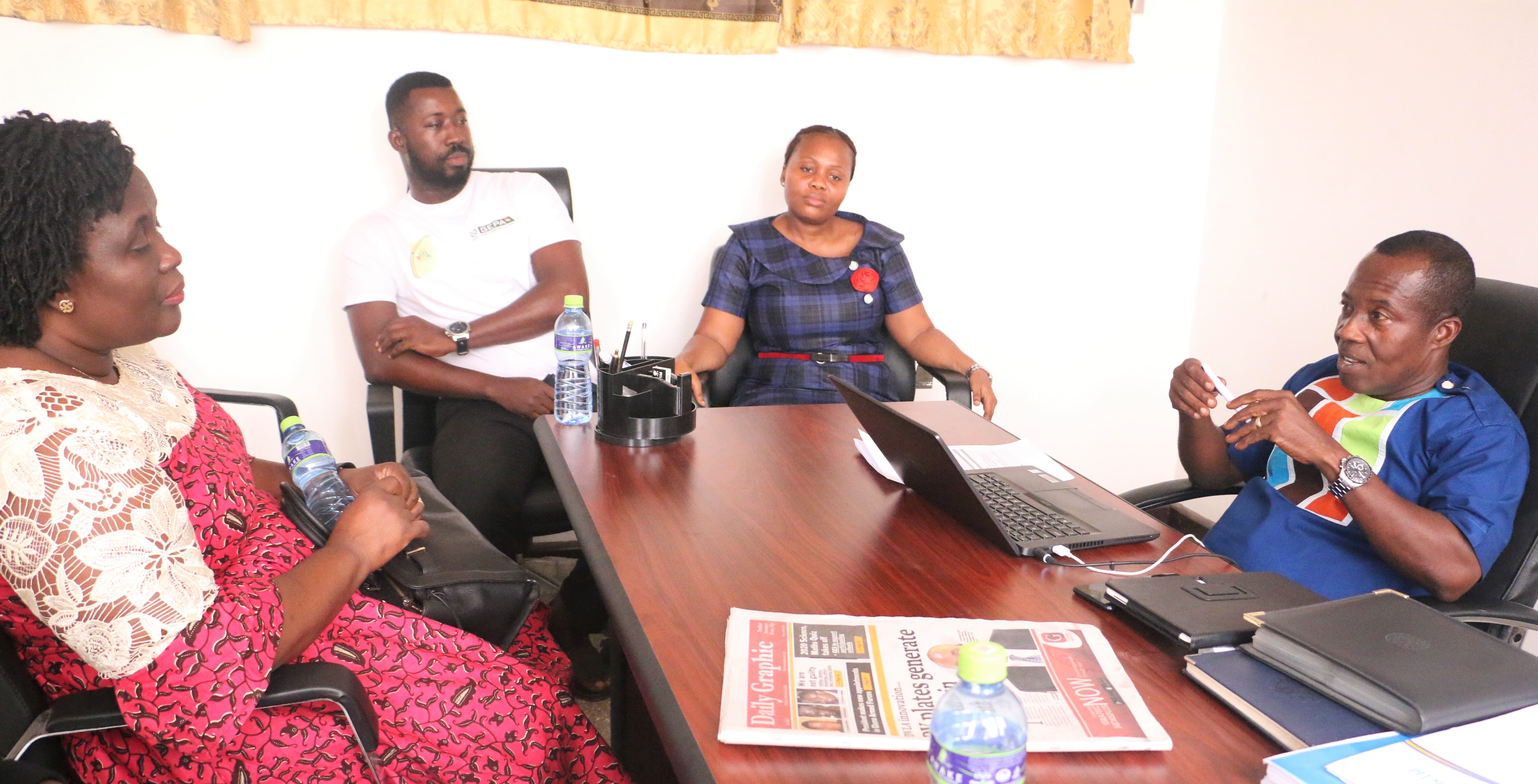 Meeting at the GEPA office
Welcoming the GSA team to his office, the Eastern Regional Director of the Ghana Export Promotion Authority (GEPA) Mr.George Adomako enumerated some of the contributions of his organisation in promoting exports in the region.
He mentioned,among others, the support given to mango and pineapple farmers to boost the supply base of exports and assistance to bauxite bead makers in Abompe-Osino to get their beads to meet international standards.
On his part, the Director of the Eastern Regional Co-ordinating Council (ERCC) Mr. R. Korzie Sambo commended the GSA for the outreach to the region and called for the need for all state agencies to work together for the development of Ghana.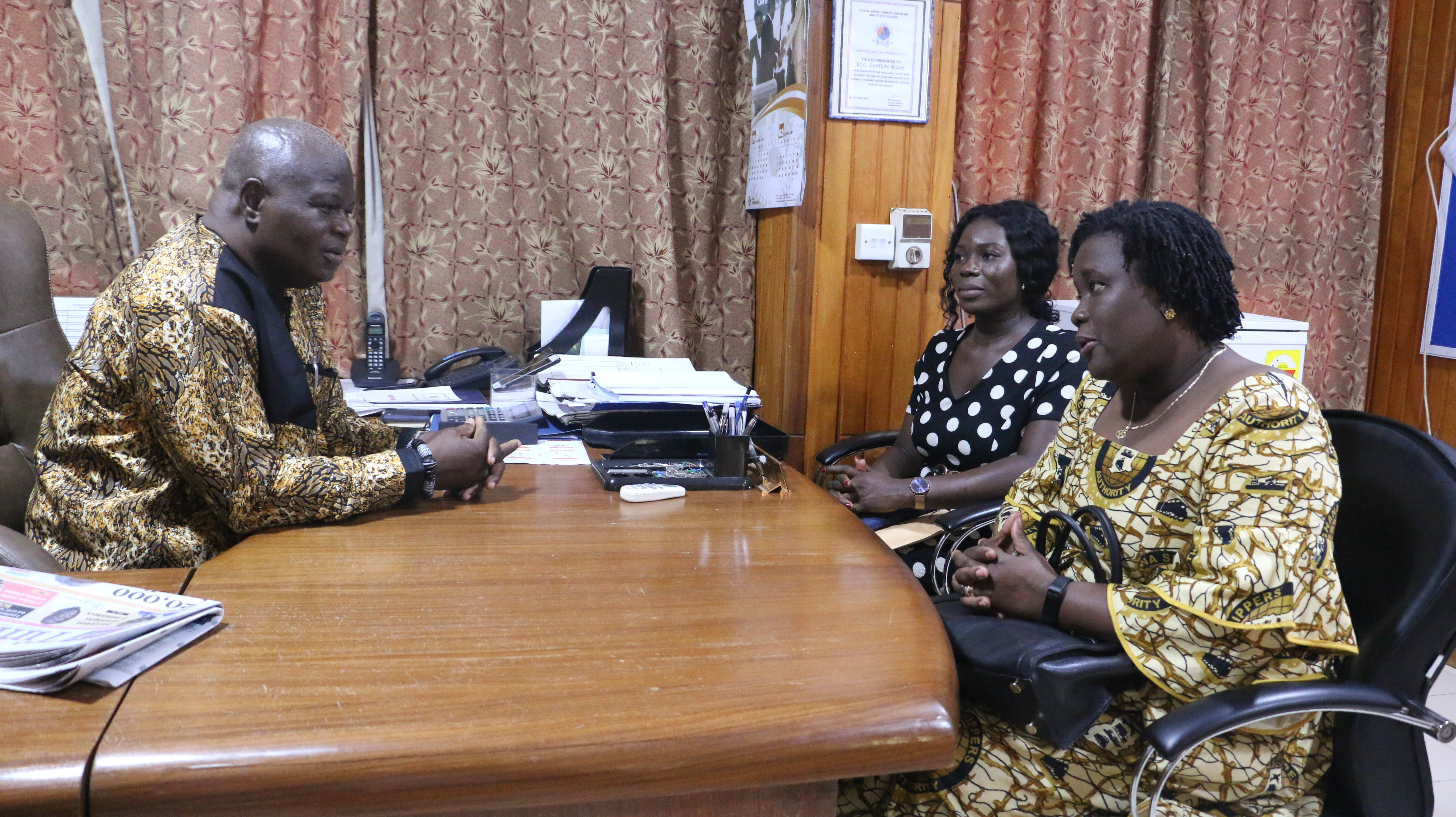 Mr. R. Korzie Sambo (left)