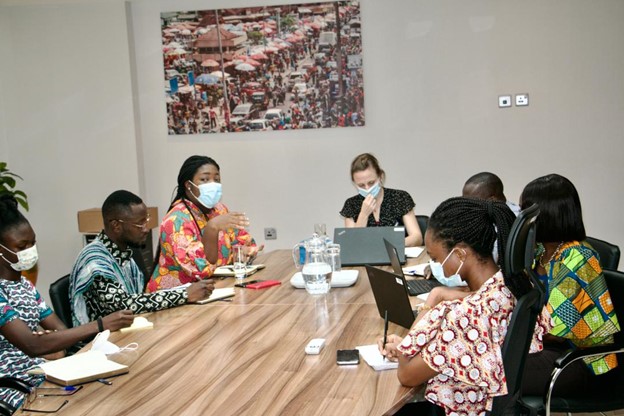 As part of efforts to make Ghanaian products more attractive to the global market, the Ghana Shippers' Authority (GSA) and the GIZ Ghana Trade Hub have resolved to intensify their collaboration to improve trade facilitation in the country.
The GIZ Ghana Trade Hub is responsible for the implementation of trade-related projects in Ghana. It is implemented by the Deutsche Gesellschaft für Internationale Zusammenarbeit (GIZ) GmbH on behalf of the German Federal Ministry for Economic Cooperation and Development (BMZ).   The Trade Hub is currently running a series of projects, which aim at making trade – esp. trade within Africa – faster, easier, more efficient and greener.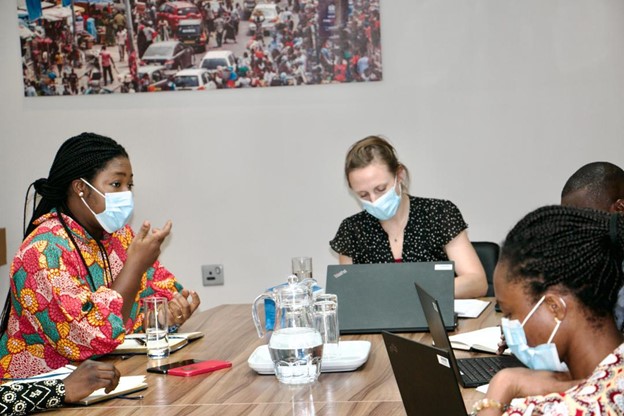 Under one of these projects, the Digitizing Global Trade project, exporters of four (4) perishables – mango, fresh chilies, pineapples and yam will receive training to better package their produce for the export market. One important goal of the project is to improve partnerships between public and private sector stakeholders utilizing digital solutions.
The two agencies agreed to intensify collaborations with the Integrated Customs Management Systems (ICUMS) to make available airline schedules and information on the availability of cargo space to exporters for proper planning.
Other issues discussed focused on the need for more sensitization and capacity building workshops for shippers on Letters of Commitment (LOC) and the AfCFTA.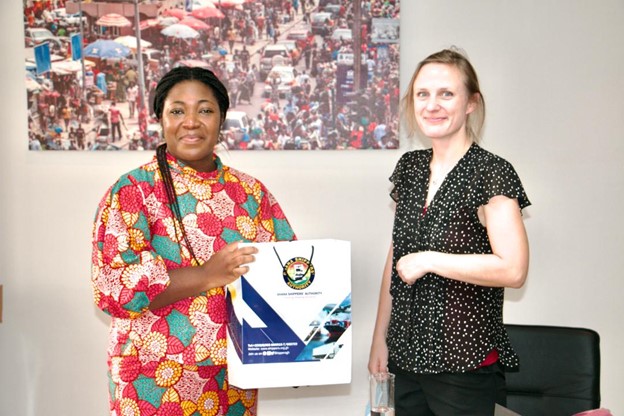 A Senior Officer with the Shipper Services and Trade Facilitation Department of the GSA, Mrs. Rhodalyn Djanitey commended GIZ for establishing an office in Ghana whose focus is to seek the improvement of trade between Ghana and other countries.