Ghana joined the world to commemorate the "2023 Day of the Seafarer" on Friday 23rd June 2023.
The event was organised by the Ghana Maritime Authority under the auspices of the Ministry of Transport and was held at the Regional Maritime University, Nungua – Accra.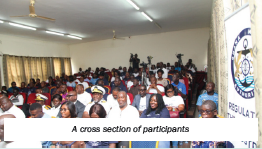 Instituted by the International Maritime Organization (IMO) to be observed on the 25th of June every year, the Day of the Seafarer is celebrated globally to recognize the sacrifices of those who work to ensure that goods, equipment, and humanity's daily consumables reach them wherever they are.
This year's celebration coincided with the 50th Anniversary of the adoption of the International Convention for the Prevention of Pollution from Ships (MARPOL 73/78). As a result, it was celebrated on the theme; "Seafarers, MARPOL, and The Marine Environment."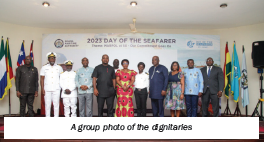 The ever was attended by some of the industry's biggest brains and practitioners, including seafarers, academics, students, Regulators, employers, and the Media.
Photos from the event.
By: Ghana Maritime Authority