Regional Director of the Ghana Export Promotion Authority (GEPA) in charge of the Ashanti, Bono, Bono East and Ahafo Regions, Mr George Ameyaw has called on exporters to register with the Authority in order to benefit from its services, including export related information and capacity building through their Export School.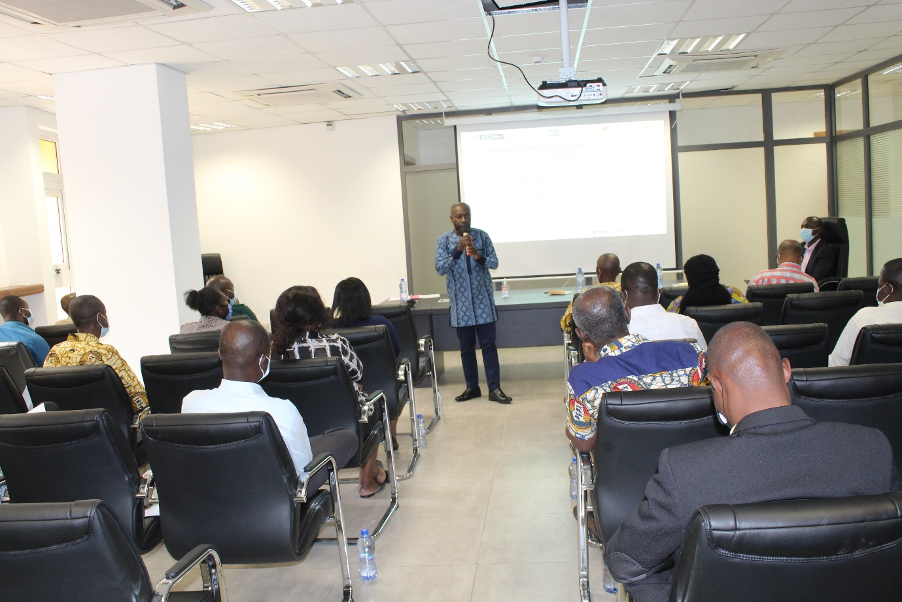 Mr George Ameyaw, giving his presentation
He made the call at the 167th meeting of the Ashanti Regional Shipper Committee (ARSC) which took place on Wednesday, 24th March, 2021 at the Conference Room of the Ghana Shippers' Authority in Kumasi.
Briefing members of the ARSC on the mandate and role of his organisation, Mr Ameyaw noted that GEPA is the national trade promotion agency that is focused on the promotion of non-traditional exports. He said GEPA's core functions are identifying, developing and promoting Ghanaian non-traditional exports".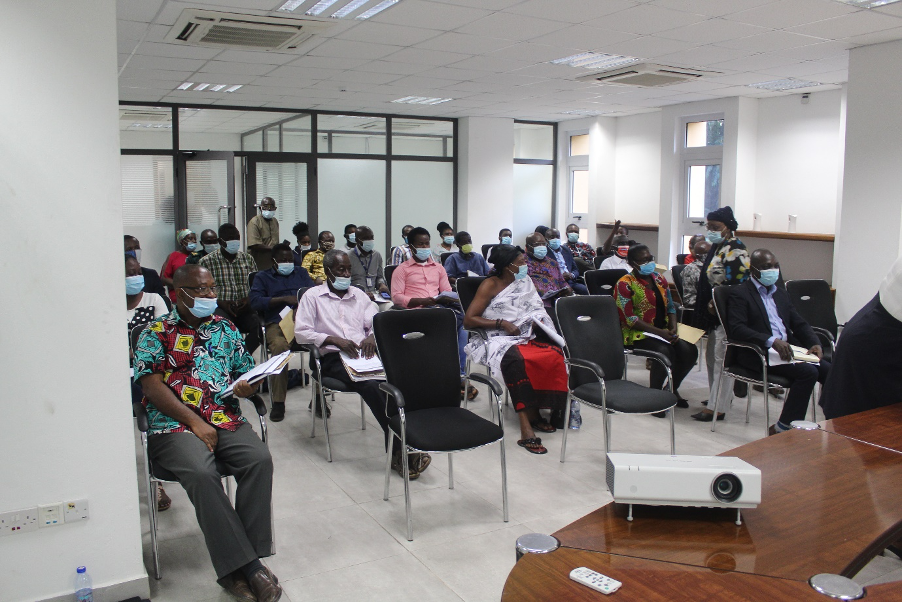 Members at the meeting
Touching on the key activities of GEPA, Mr. Ameyaw noted that the Authority is primarily engaged in:
Market development and promotion;
Product development and supply base expansion for selected priority products;
Export trade information dissemination and communication support;
Export human resource capacity strengthening (through training);
Coordination of export development activities.
He also touched on the National Export Development Strategy (NEDS), explaining that its goal is to achieve substantial increase in the manufactured goods and services components of exports within a 10-year period.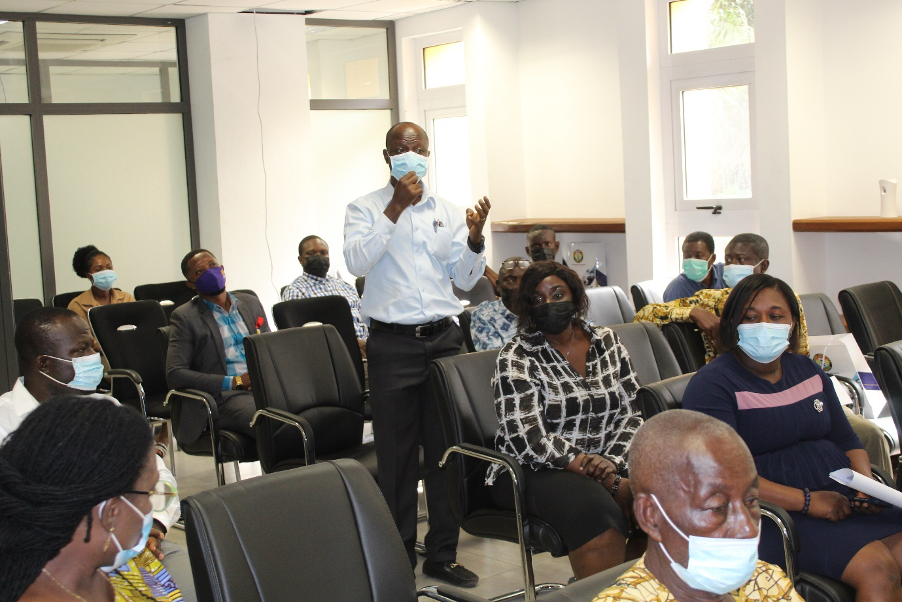 A member of the Committee, asking a question
On his part, the Branch Manager of the Ghana Shippers' Authority (GSA) Mr. Isaac Ackwerh noted that most shippers operate on a small scale and could not individually effectively negotiate competitive transport rates, adding that the GSA was facilitating a cargo consolidation scheme where they can negotiate for the transport of cargo by consolidating same, in order to get better rates.