The Ghana Shippers' Authority (GSA), together with the Executives of the Eastern Regional Shipper Committee (ERSC), has paid a courtesy call on the new Director of the Eastern Regional Coordinating Council (ERCC), Mr. Samuel Kweku Gyimah on 3rd September, 2020 in Koforidua.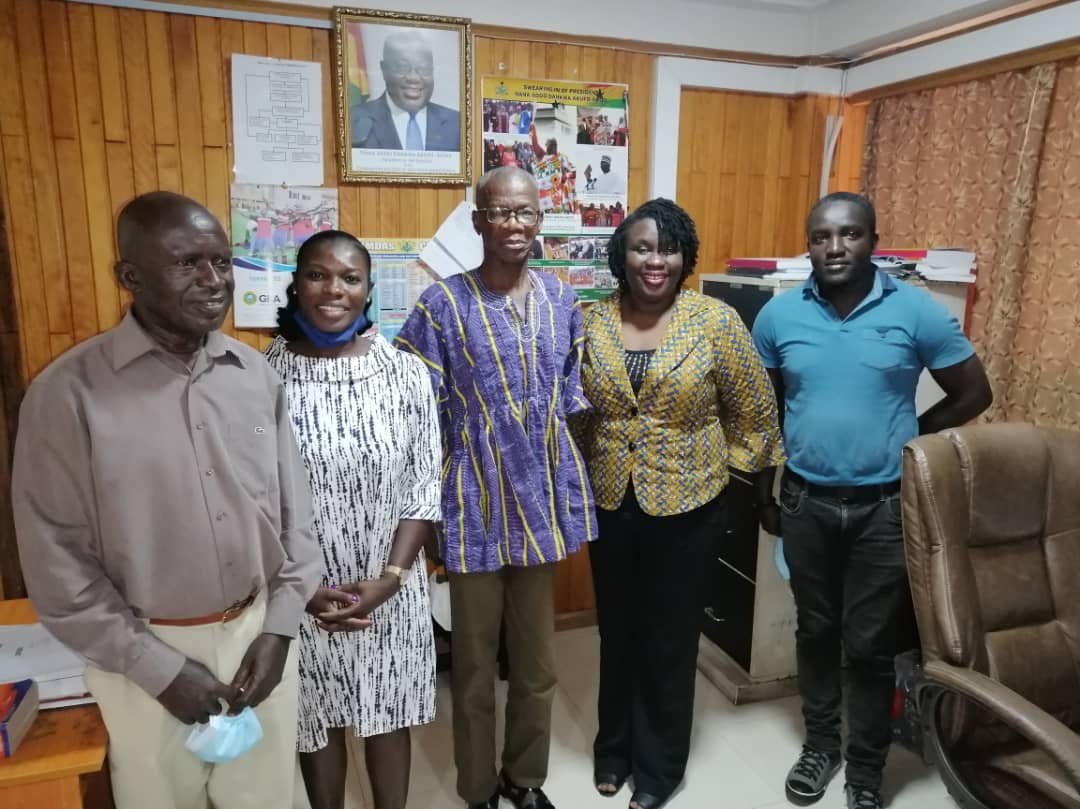 A group photograph after the meeting at the ERCC : Mr. S.K. Gyimah (in smock), Mrs. Monica Josiah (2nd from right) and other members of the team.
Mrs. Monica Josiah, the Tema Branch Manager of the GSA with oversight responsibility over the Eastern Region, commended the ERCC for its continuous support for the activities of the Authority in the region.
She recalled the cooperation that existed between the GSA and the immediate past ERCC Director, Mr. R. K. Sambo and hoped that the collaboration would deepen further under the tenure of the new director.
Mrs. Josiah also briefed him about the mandate of the GSA and the activities of the ERSC. She disclosed plans of the GSA to reach out to importers and exporters in all the districts in the region to create more awareness of the activities of the Authority.
Mr. Gyimah assured the GSA of his outfit's commitment to continue to provide the necessary support to complement its efforts to facilitate the trading activities of importers and exporters in the region.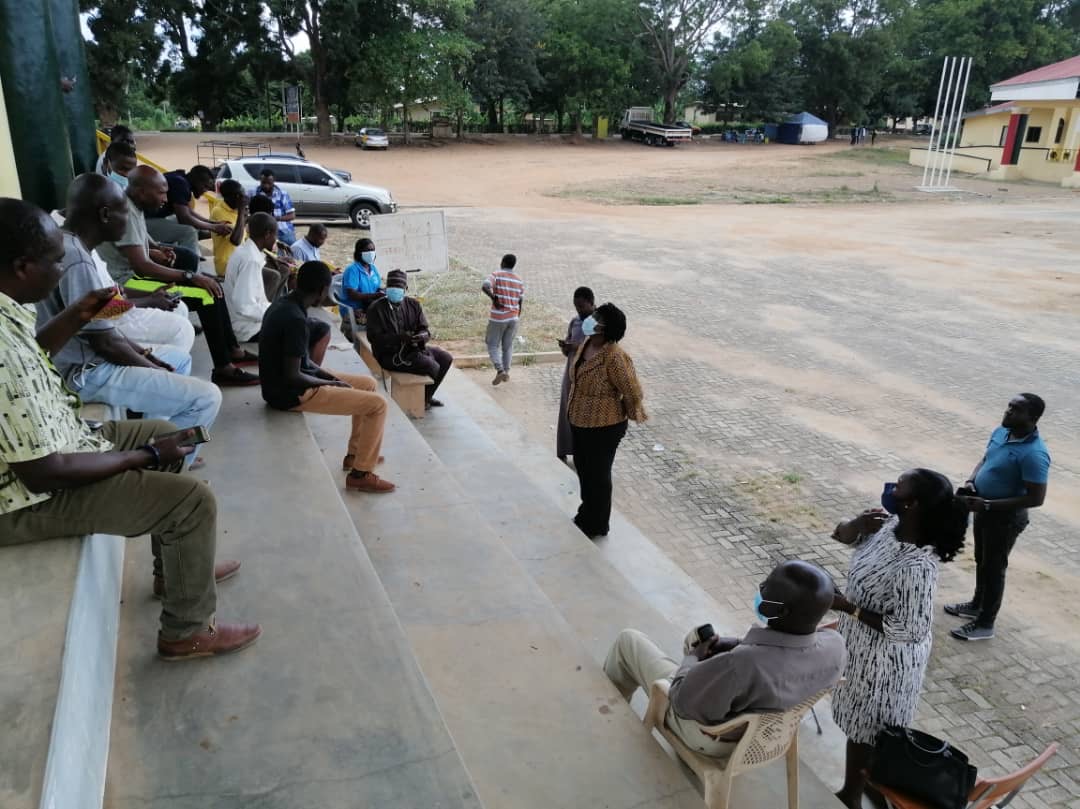 Interaction with bead makers and exporters
Following the courtesy call, the GSA team also had a brief interaction with bead makers and exporters in Koforidua to discuss their shipment concerns for redress.
The ERSC is one of the ten Regional Shipper Committees established by the GSA across the country to bring together shippers, shipping service providers, state agencies involved in trade facilitation and other stakeholders in the shipping and logistics industry to discuss pertinent issues affecting the industry and find solutions to them.