The Volta Regional Minister, Dr. Archibald Yao Letsa has commended the Ghana Shippers' Authority (GSA) for its shipper visitation and outreach programme.
The commendation follows the end of the GSA's four-day shipper outreach to the Volta Region which began in Aflao to Ho and Kpando where it interacted with importers,exporters, trade associations and municipal chief executives.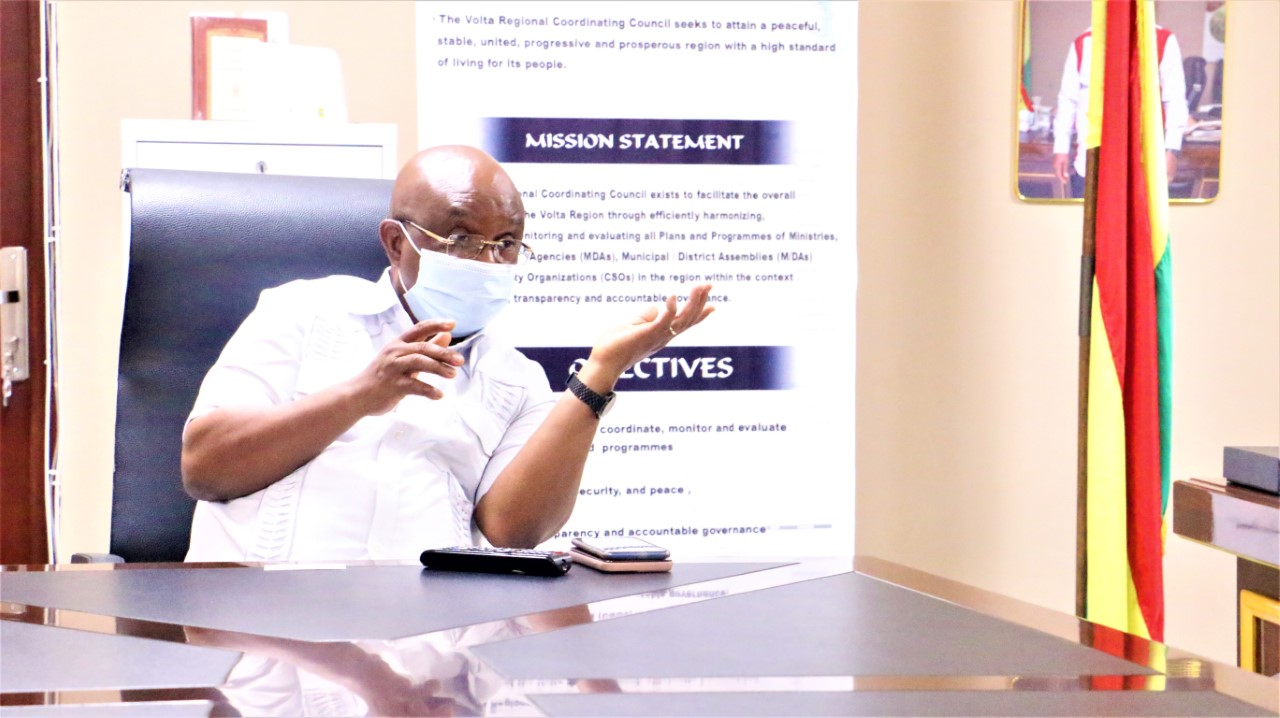 Dr. Archibald Yao Letsa
The outreach programmes have been an avenue for identifying new shippers, reaching out to existing ones and having a one-on-one engagement with them to highlight the services of the Authority and also address any peculiar challenges they may have.
Dr. Letsa gave the commendation when a team from the GSA led by its Tema Branch Manager, Mrs. Monica Josiah paid a courtesy call on him on 30th October,2020.
He appealed to the GSA to increase its shipper visitation and outreach programmes in the region and educate importers and exporters on contemporary developments in the shipping and logistics industry to enable them make informed business decisions.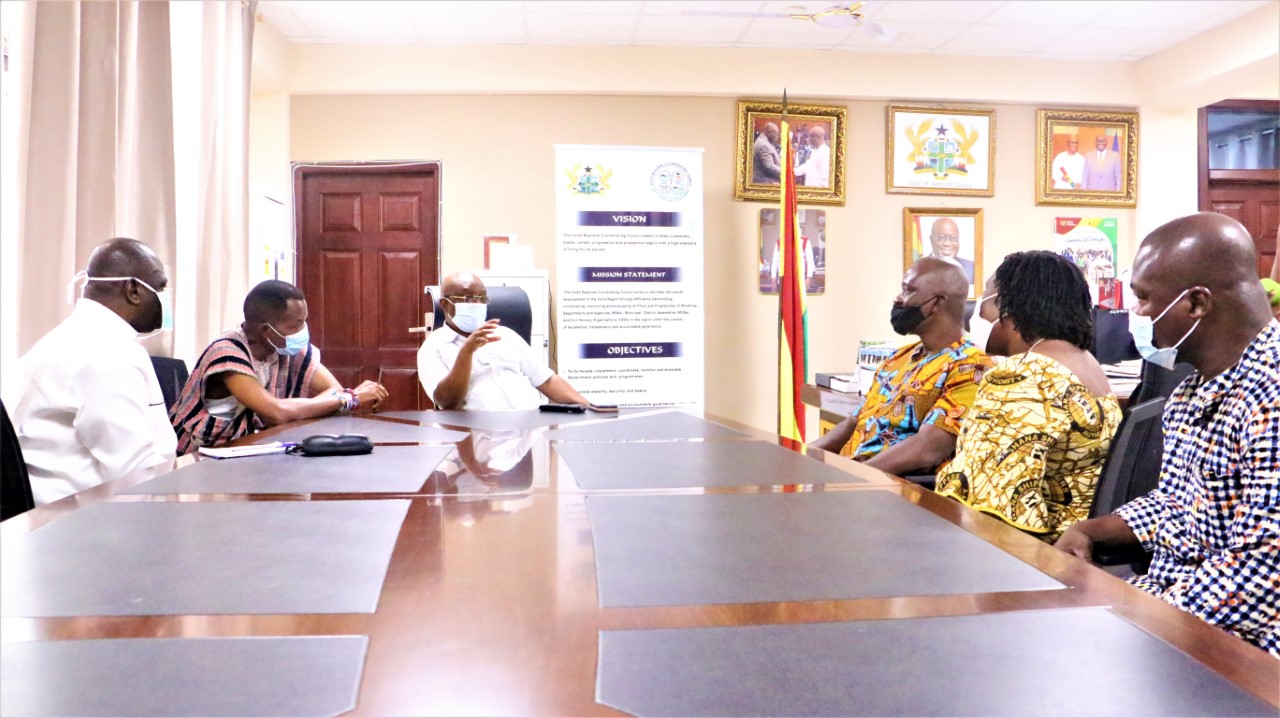 For her part, Mrs. Josiah briefed the minister on the progress of the four-day shipper outreach and also enumerated on some of the services and activities of the GSA.
She informed the minister about the activities of the Volta Regional Shipper Committee (VRSC) which meet quarterly to discuss emerging shipping and logistics related concerns for redress.
The VRSC, she said, boasts of three Committees in Aflao, Kpando and Ho and comprised shippers, shipping service providers and state regulatory and supervisory agencies whose functions have a bearing on the businesses of shippers.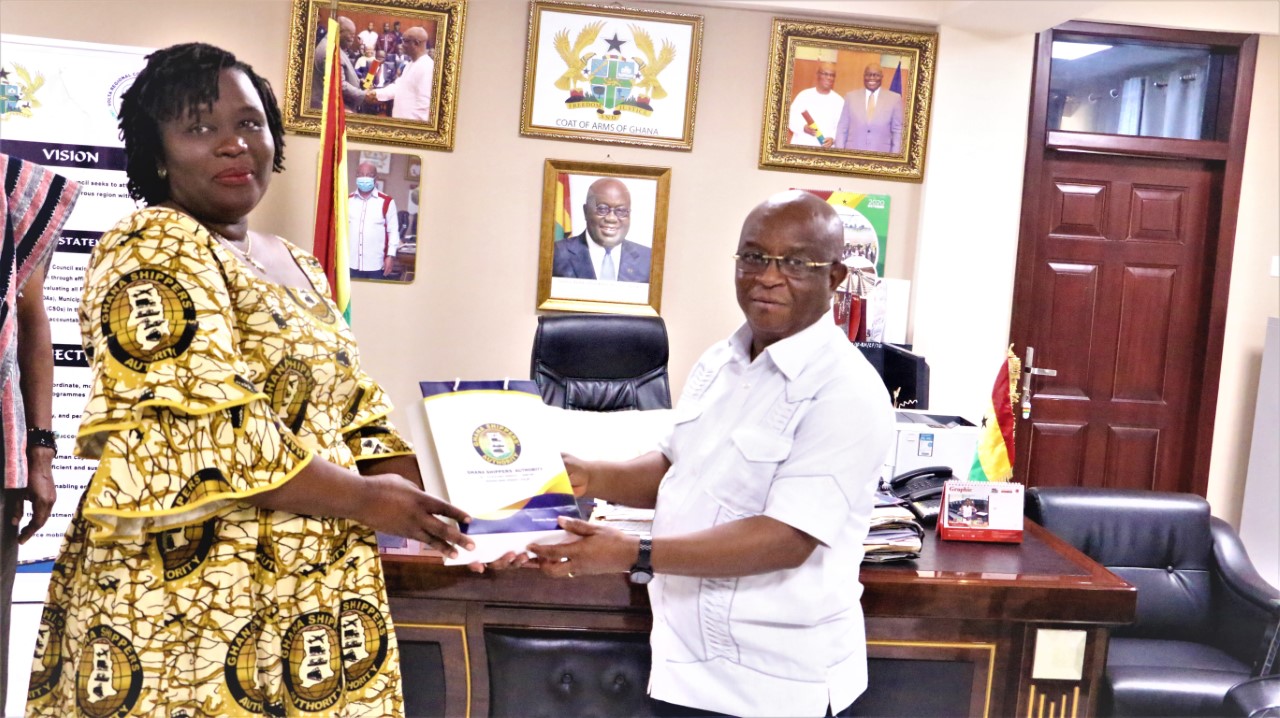 Mrs Monica Josiah presenting a souvenir from the Authority to Dr. Letsa
She, among others, reiterated the GSA's commitment to protecting and promoting the interest of shippers in Ghana.
In a related development, the GSA team also visited the M & B Seeds and Agricultural Services Ghana Limited, producers and distributors of quality seeds and providers of efficient agric services.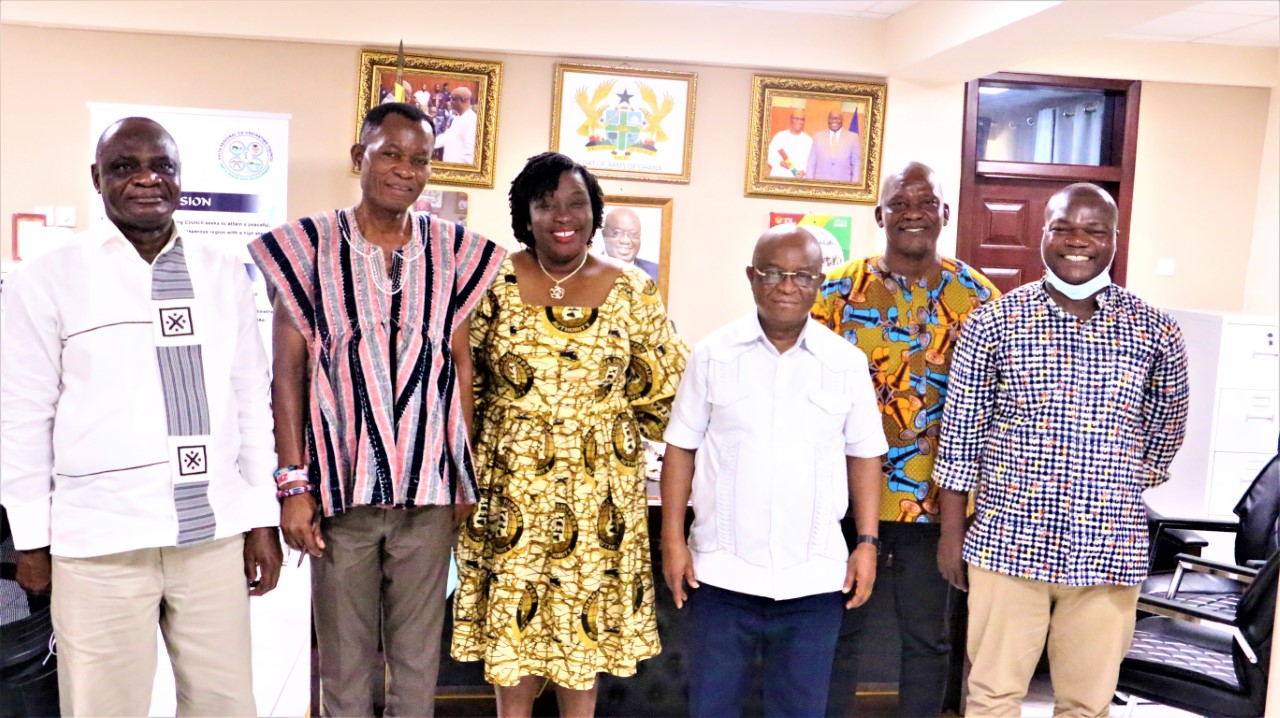 A group photograph after the meeting