Government Ministries, Departments and Agencies (MDAs) have been sensitised at a seminar organised by Ghana Shippers' Authority (GSA) on 27th June, 2019 at the Ghana Shippers' House on Uncleared Cargo List (UCL) and its effects on the State's coffers and the operations of shipping service providers.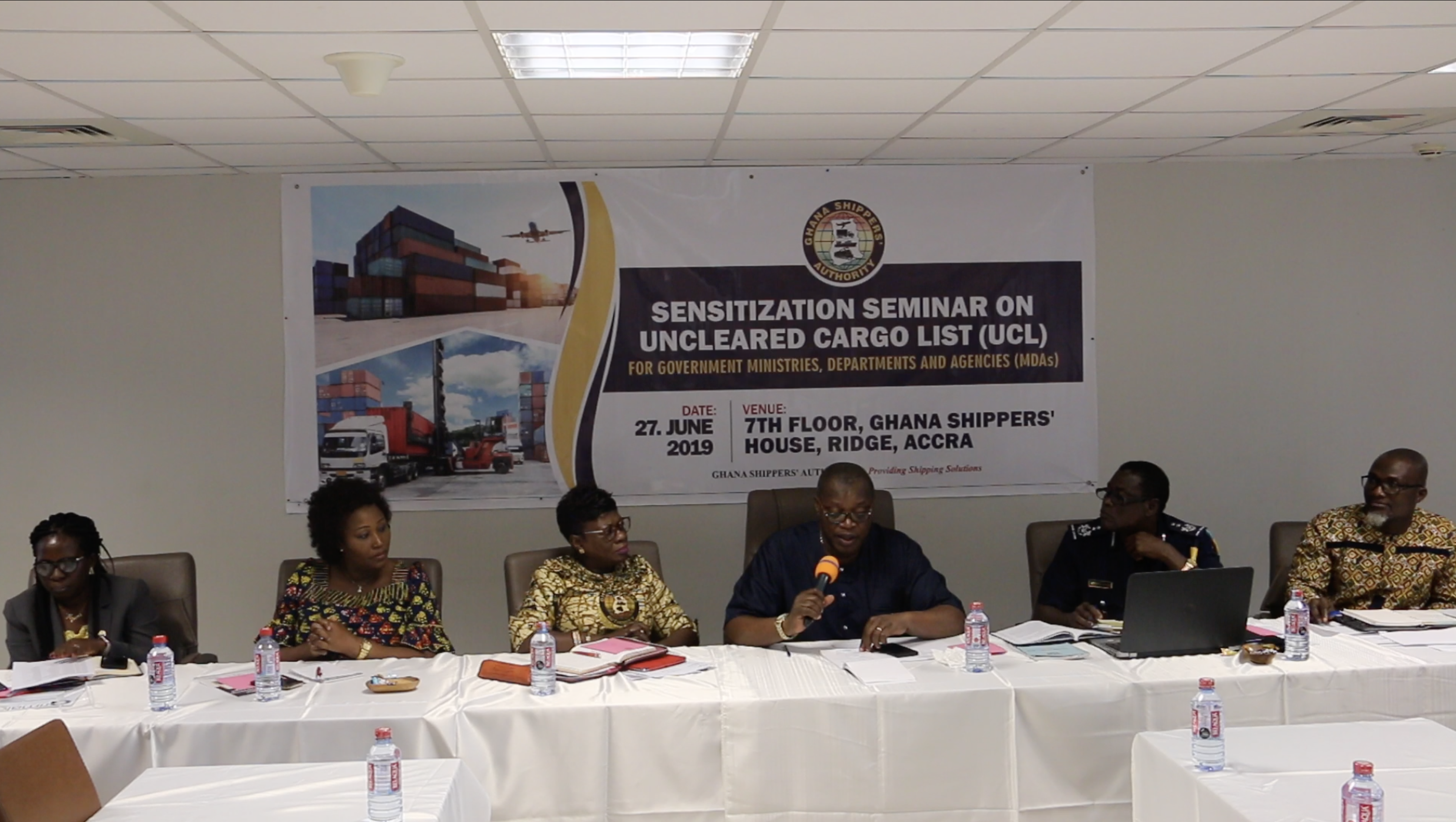 The seminar brought together experts from the Ministry of Finance, Ghana Revenue Authority-Customs Division, Ship Owners and Agents Association of Ghana (SOAAG), Ghana Ports and Harbours Authority (GPHA) and the Association of Customs House Agents of Ghana (ACHAG) to assist MDAs take remedial measures to forestall the high incidence of consignments of State-Owned Enterprises reaching the Customs UCL threshold.
By law, imported motor vehicles and general goods must be cleared within 60 days and 21 days respectively, without which such imported consignments should be forfeited to the State and put up for auction by Customs. The main purpose is to defray the import revenue associated with the consignment as well as mitigate the incessant occurrence of uncleared cargo.
In a welcome address, the Chief Executive of the GSA, Ms Benonita Bismarck said the Authority's research shows a high propensity for consignments of MDAs to overstay in the port with dire financial consequences.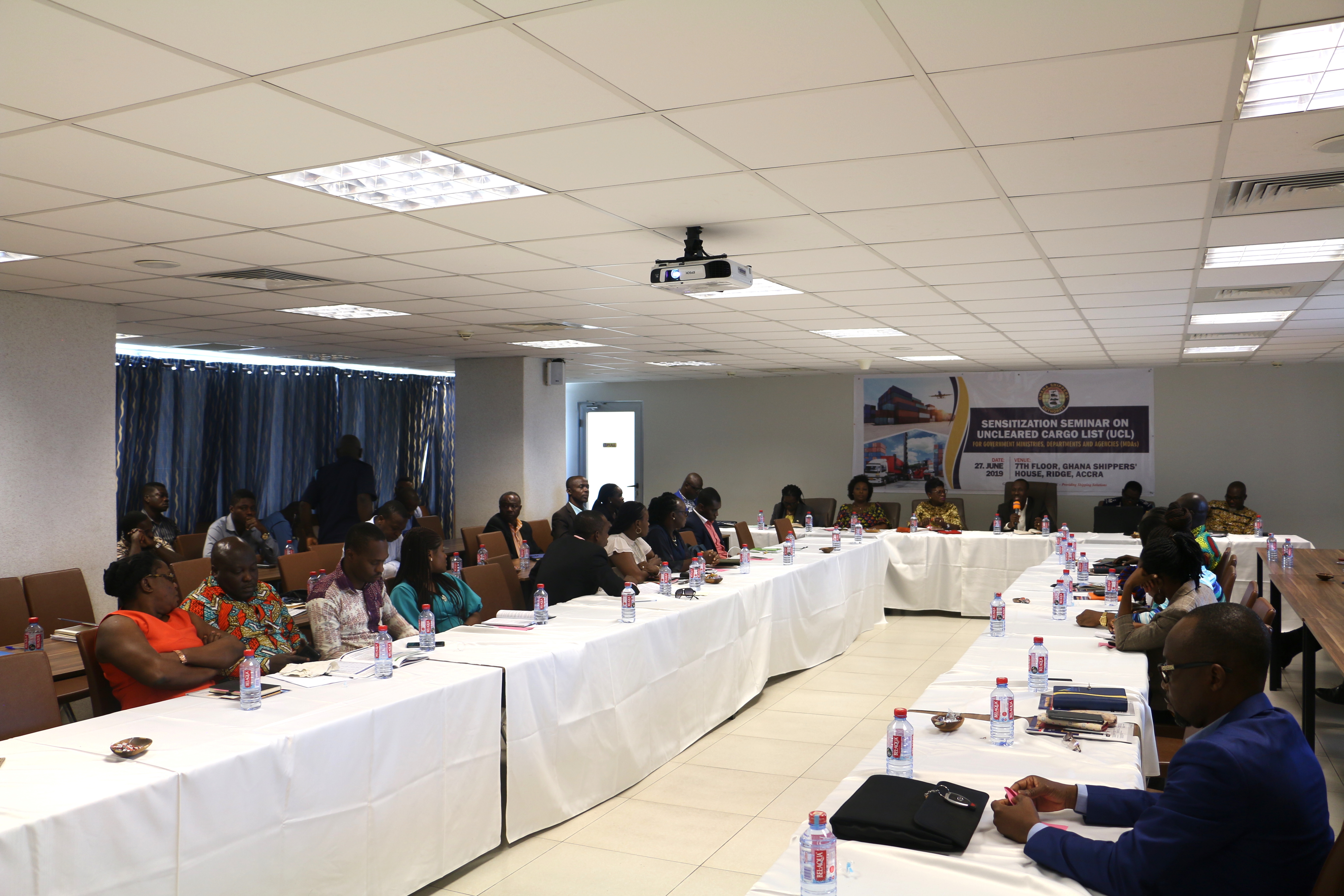 "While there are a number of reasons why goods may overstay in the port, one of the major processes that affect the clearance for some category of imported goods and which results in consignments reaching the Customs UCL threshold is the exemption regime.", she added
She noted that even though consignments of State-Owned Agencies are not auctioned after failing to meet the stipulated days for clearance, they are accompanied by huge demurrage and rent charges accumulated over the period when they are finally being cleared.
"As Agencies of the State, the payment of these accumulated demurrage and rent charges amount to a wasteful dissipation of national resources that could otherwise have provided essential services for our citizens.", she bemoaned.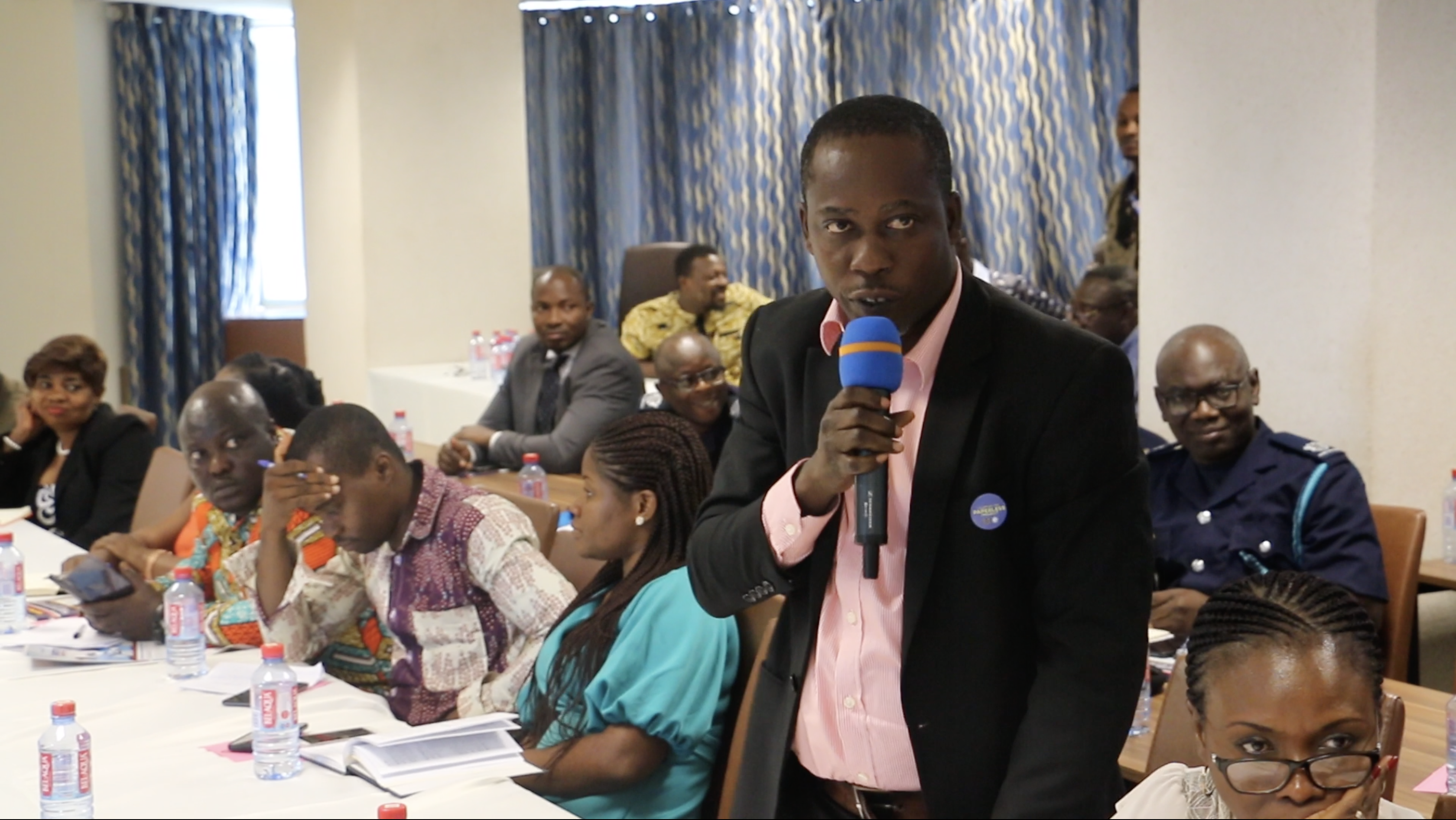 Over 50 MDAs' representatives from the Volta River Authority (VRA), Ghana Water Company Limited (GWCL), Ghana Investment Promotion Centre (GIPC), Ghana Railway Development Authority (GRDA), Ministries of Health, Trade and Industry and Roads and Highways among others participated in the seminar.