The African maritime domain is collectively leading the efforts to address issues of decarbonization including efficient energy use and sustainable shipping.  These efforts are anchored through the IMO Maritime Technology Cooperation Centre (MTCC), based in Nairobi Kenya.
Over the last four (4) years, MTCC is collaborating with various stakeholders along the shipping industry in Africa to collect data on energy efficiency and to also determine best practices in addressing concerns of decarbonization.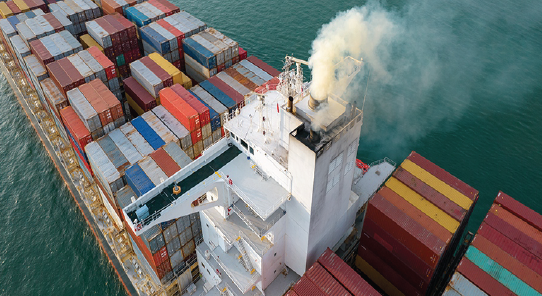 At the COP27 held in Egypt last year, the IMO-MTCC and the African Union organized a forum on the topic "Mobilizing Global Support for Green Maritime Transition in Africa."
This forum was well attended by state and non-state actors within the African maritime domain. The key takeaway was for Africa to own its efforts in addressing sustainable shipping.  To this end Africa must invest in green port infrastructure, promote environmental sustainability, and more importantly invest in digitalization in maritime transport value chains.
Within the broader agenda of the Africa Maritime Charter (AIMS, 2050) African countries are to ensure sustainable maritime transport through innovation and technology.  The port of Mombasa, Abidjan, Tema, Dakar, and Mauritius are leaders in this regard in Africa.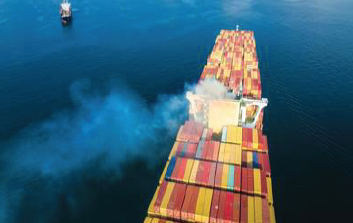 Greening of Port operations is key to achieving decarbonization.  The use of Solar PV installation at terminals would be a good initiative for African ports.
For example, in Mauritius, the oil jetty and Container Terminal use energy management opportunities such using solar panels for terminal lighting, improvement in control of the operation, electric RTGs, electric vehicles, etc. The Mauritius Port Authority (MPA) also use shore power supply for Cruise Terminal and invested in initiatives to improve the image of Mauritius as a green destination. Shipping lines also seek to improve their image and so look for ports that have green policies.
At the Operational level, Productivity in High Occupancy Berths and 16mt Cranes with state-of-the-art technologies are crucial elements of greening port operations.
The use of Automation (Maritime Single Window Systems) and Intelligent Infrastructure (Use of NAVIS for Vessels and Terminal Operations) are also critical aspects of decarbonization initiatives adopted by African ports such as the MPA.
On the environment, African ports have implemented standards that meet ISO requirements. The implementation of ISO 14001 Environmental Management System for example is operational in major ports in Africa.
Visible action towards waste management and resource conservation such as recycling all E-waste including batteries, used oil, promoting sustainable use of paper, and the set-up of rainwater harvesting systems are initiatives that require investments in African ports. MPA is a leader in this regard.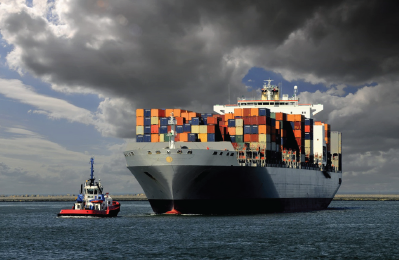 Air and water quality as well as biodiversity conservation in the port are also major aspects that are being monitored (emissions and pollution control).  Port stakeholders have also joined hands with the MPA to show their commitment to a better and more sustainable port environment through the signing of a Port Environment Charter.
With respect to Energy, its usage in ports is critical to the decarbonization agenda. In Africa, major ports such as MPA's have invested in efficient energy use, the use of renewables, and energy management.  Greenport Initiatives such as the use of Solar PVs, Wind, Electric Vehicles started as far back as 2013 at Port Louis Harbour in Mauritius.
Research and development into sustainable energy usage is a key aspect of the MPA-EU Technical Cooperation Facility. This cooperation funded the study titled "Port Energy Efficiency and Renewable Energy Strategic Planning" which is guiding the efficient energy usage and management at Mauritius' Port Louis.
Building the collective social and political momentum to change systems has proved more challenging than was anticipated. While shifting economic infrastructure and technology away from fossil fuels will not be easy, it is not impossible. Achieving decarbonization in shipping requires the full participation and collaboration of businesses, consumers, and political leaders.
To tackle the ultimate challenge of the sustained availability of carbon-neutral fuel, supply chain systems must be built through cross-industry alliances. As the entire world seeks to decarbonize, the maritime industry must own its part in ensuring our greener future. Research and Development are key in the search for the best alternative fuel options and technologies, therefore energy sources required and currently available for the production of zero-emission fuels must be used prudently, and with consideration that transcends the maritime domain.
The Maritime industry must consider decarbonization as a business opportunity. It should thus define clear objectives and indicators to guide players, raise awareness on the subject matter and facilitate engagements on it among industry players.
By: Abdul Haki Bashiru-Dine