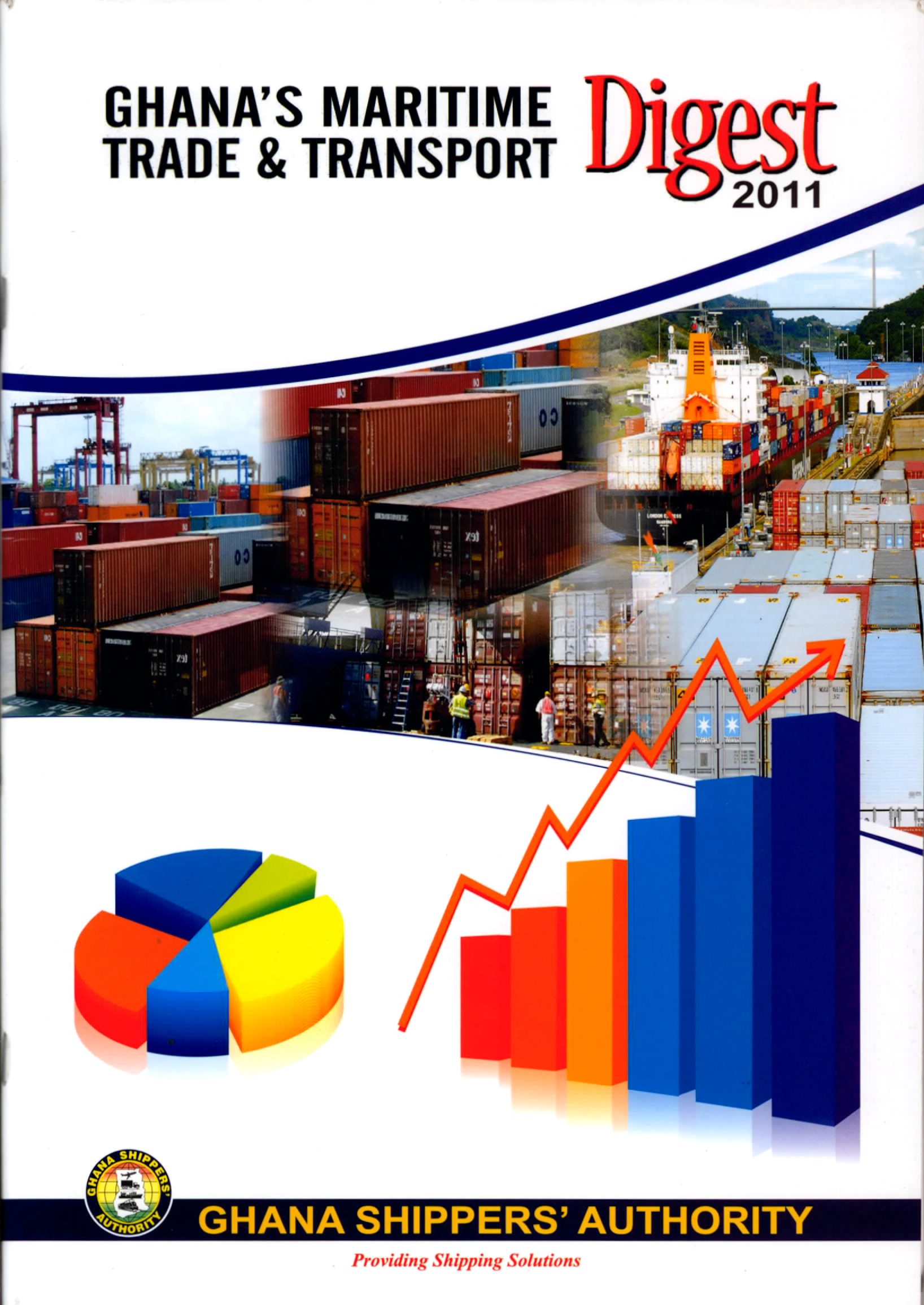 MARITIME DIGEST
In the exercise of its mandate derived from LI1347 of 1987, the Ghana Shippers' Authority has continued to generate maritime statistics for purpose of undertaking studies and enquiries into problems affecting shippers in Ghana.
Globalization has made statistics even more influential in decision making and implementation. In the area of international maritime trade and transport, competitiveness in the global market place is determined by the availability of accurate and timely information in which statistics enjoys a pride of place.
This may comprise data on route analysis, freight rate movements, cost quality and time factors, new orders, market structure and share analysis etc. The desire of government to make Ghana the gateway to the West African sub region through an export led growth amongst others makes the ready availability of such statistics even more imperative.
The Ghana Shippers' Authority has thus continued to provide relevant maritime statistics to all stakeholders in furtherance of the objectives of government. The information provided in this compilation would be useful to budding entrepreneurs preparing to enter today's fast-paced ever changing business environment not to mention its importance for the survival of those already in the business.
The statistical information provided by the Authority places emphasis on the ports of Tema and Takoradi. It is available on quarterly and yearly basis. The five and ten years volumes are compiled for socio-economic decision making on maritime trade and transport and to furnish researchers, bankers, shippers and transporters with useful data for the needed analysis in the entire maritime industry.
This Trade and Transport Digest 2011 gives a comprehensive overview of Ghana's seaborne trade in 2011 and shows performance of shipping lines, cargo throughput and direction of trade as well as transit traffic statistics, which hopefully should inform our planning towards capturing a greater share of this trade.
It is hoped that this publication would be found useful by shipowners and Agents, Freight Forwarders, maritime economic operators and also spur on researchers, analysts and transport consultants to undertake more research work to improve productivity and comprehensive in the shipping industry in Ghana.
You can download your copy of the Maritime Digest Below.